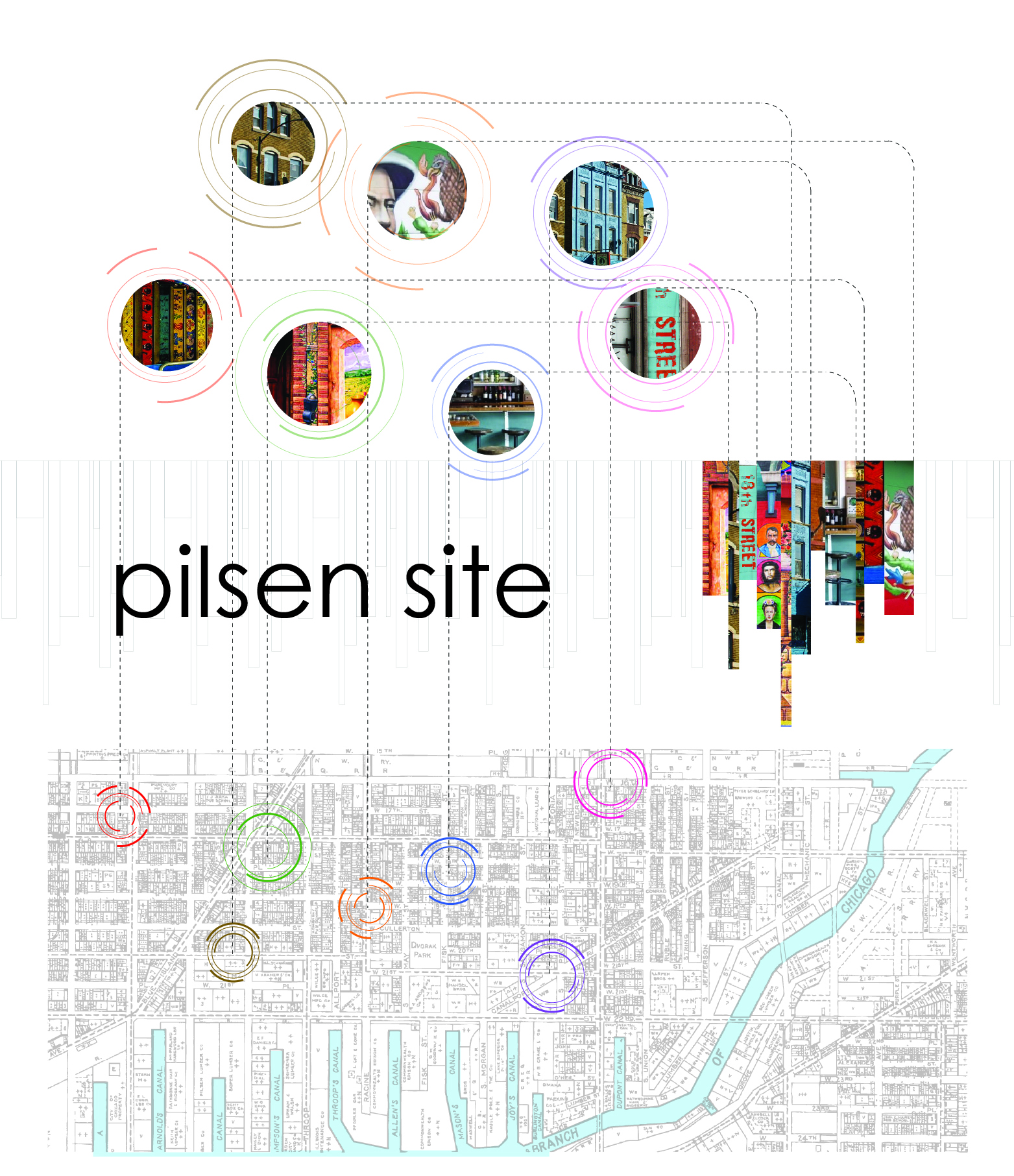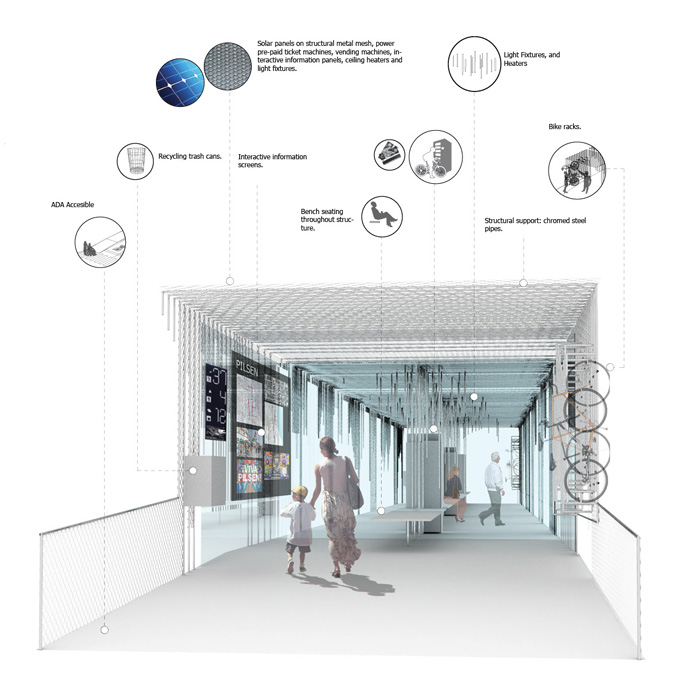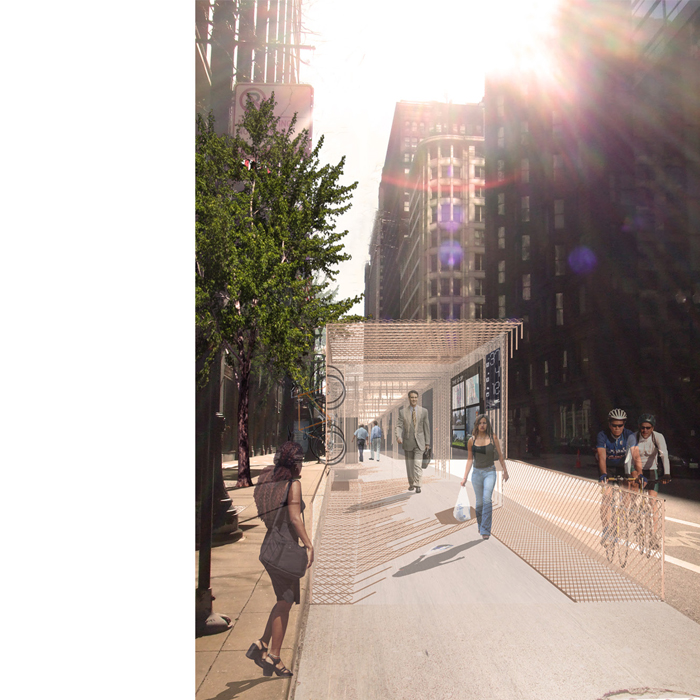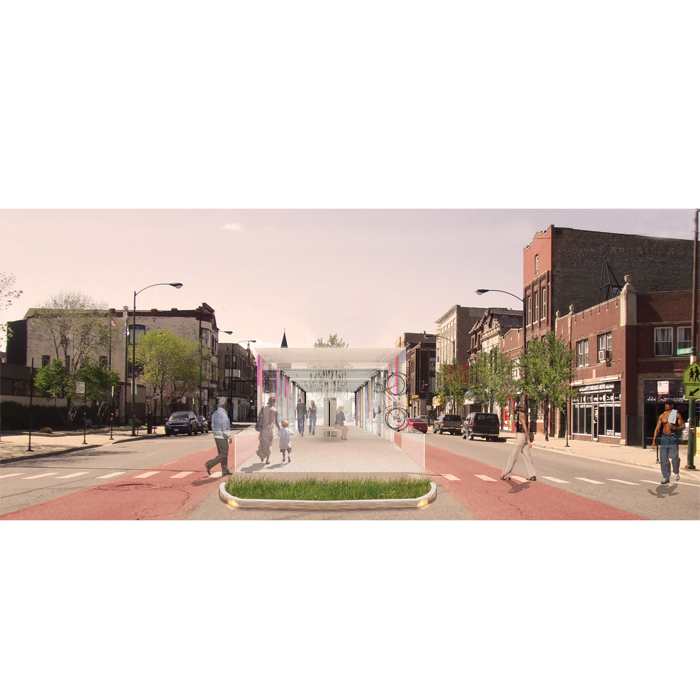 burnham prize:
brt next stop_second place winners
Chicago's relationship with the lake transforms the city throughout the year, creating an energy in the city which is completely unique. The design has emerged out of the desire of extending the energy of the lake into the city, and each inland neighborhood's BRT bus stop site. Driven by several factors our design addresses; functionality, accessibility, generation of energy, and creating a space which would easily relate to a given location.
Enthalpy, or the measure of total energy of a thermodynamic system, is what inspired the idea that each bus stop could give back to the community through the use of solar panels to generate energy. This energy could be used to power the stations or be fed back into the grid. We added bike storage that is integrated with the structure, bike accessory vending machines, healthy snack vending machines, recycling points which could serve the community as well as the bus stop, pre paid ticket machines, and finally bench seating. Programming the space this way should allow the bus stop to serve and reflect the community in which it sits as well as the users of the BRT.
Finally the materials that were selected are cost sensitive as well as durability tested. The combination of a glass interior to protect users from the elements, paired with a structural system which in turn houses the vending/ticket machines, as well as the bike storage allows for a sturdy an cost effective structure. The final cladding consists of a metal mesh which gives an atmospheric quality to the space.