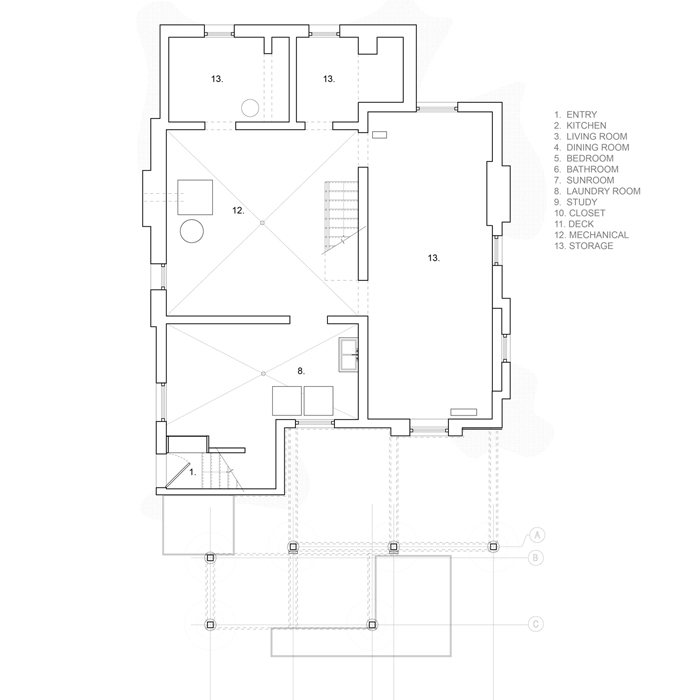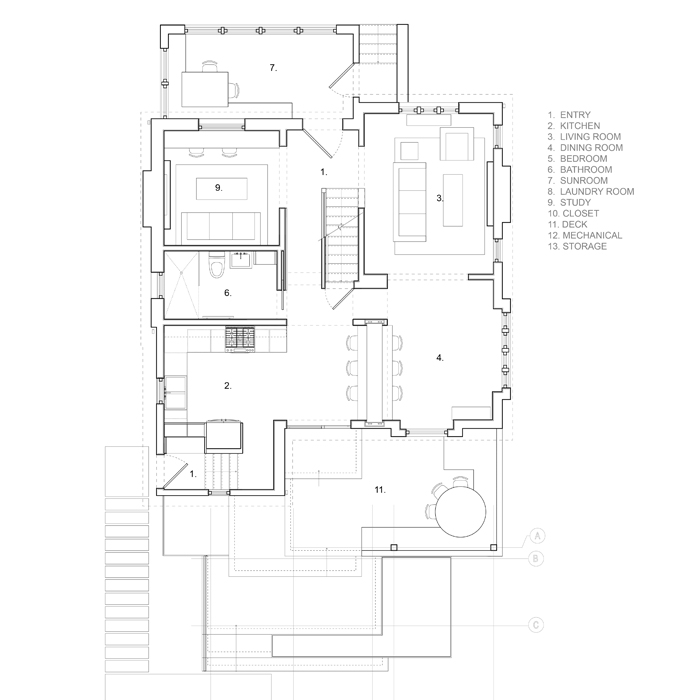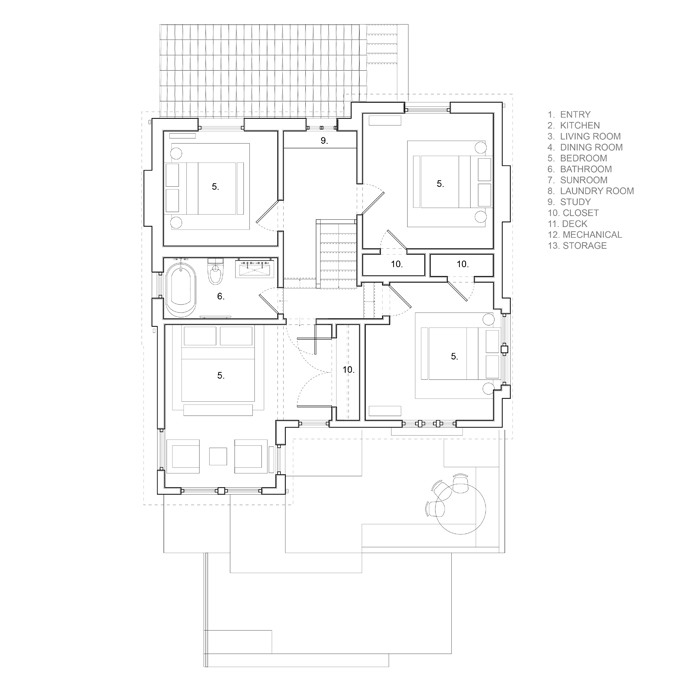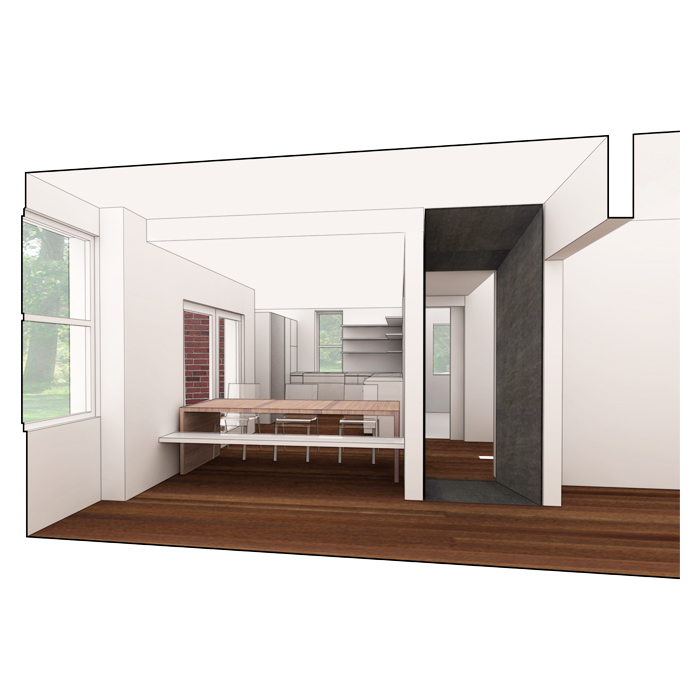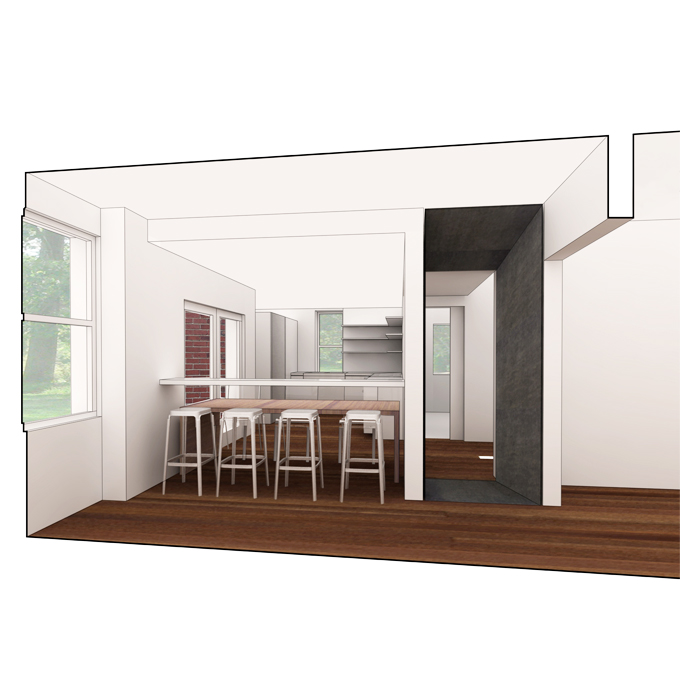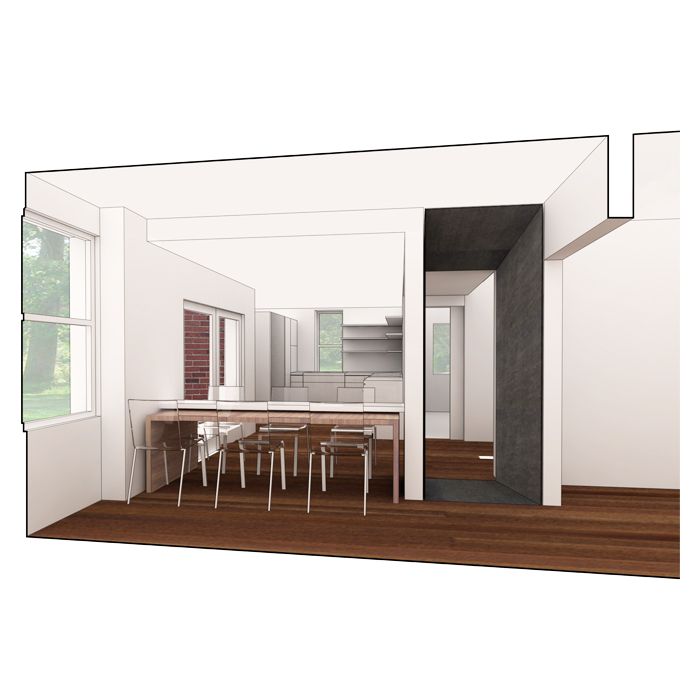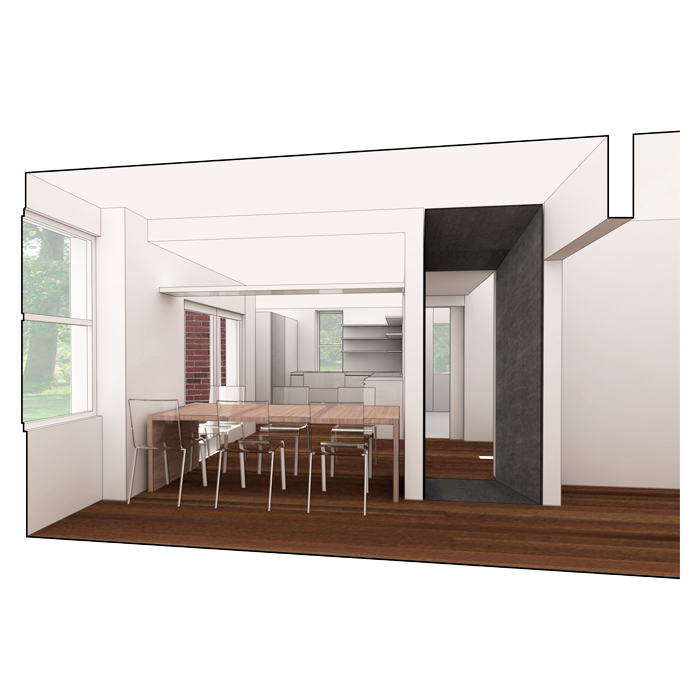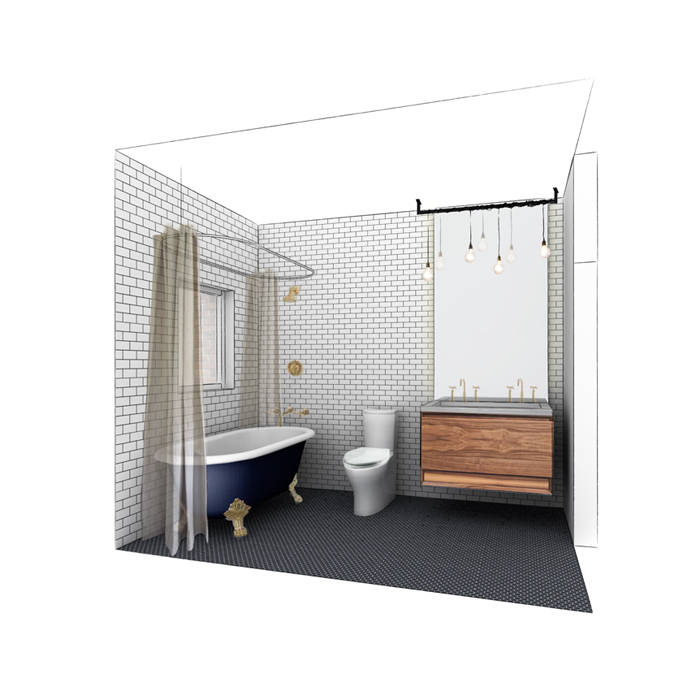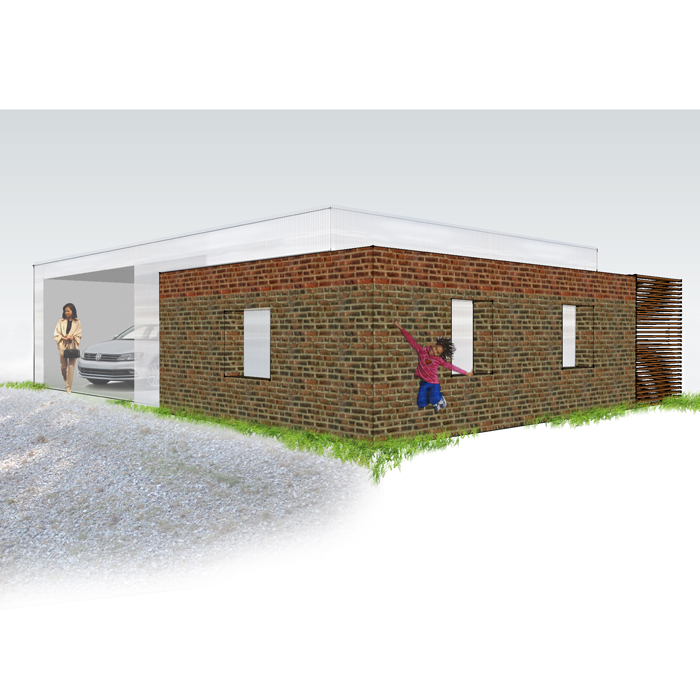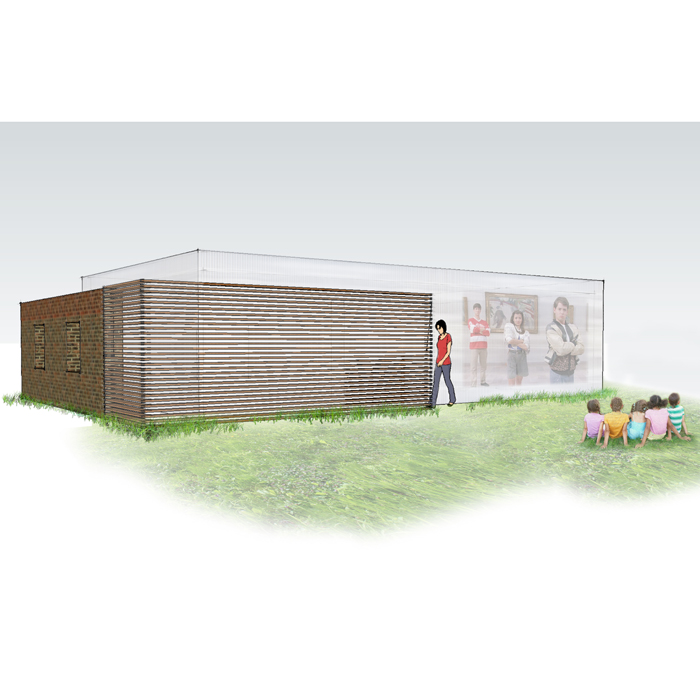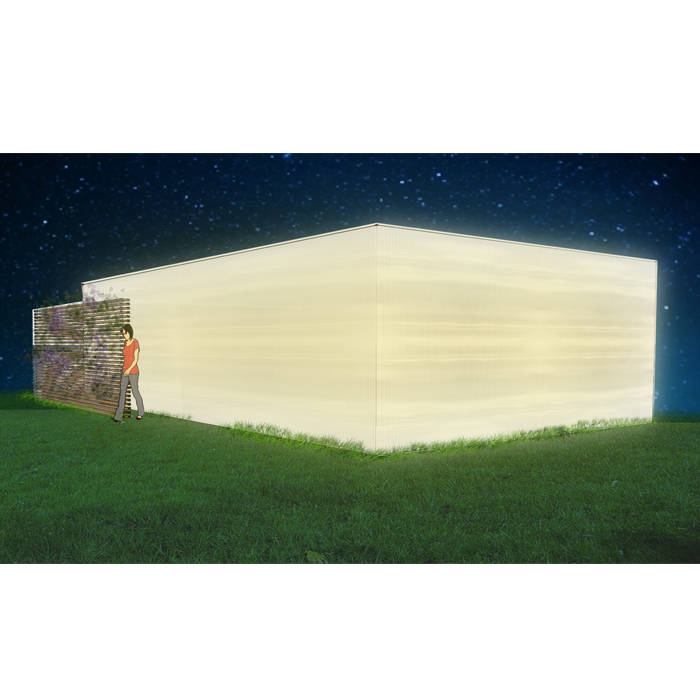 morgan park
The renovation of an existing Georgian residence in the historical district of Morgan Park allowed for us to investigate how an existing structure could be changed to accommodate a new family of 5.

The home designed slightly after the Chicago fire was built entirely of early concrete masonry brick designed and manufactured by the Chicago Fire Brick Company. This presented us with the challenge of finding a way to update the electrical, plumbing and finishes inside a home that has every wall comprised of concrete masonry. Through detailing and the removal of only one load bearing wall we were able to accomplish the needed upgrades as well as creating a semi open floor plan for the owner.

Additional portions of the renovation included removal of dropped ceilings, two new bathrooms, a new kitchen/informal dining space, a new deck, and garage.