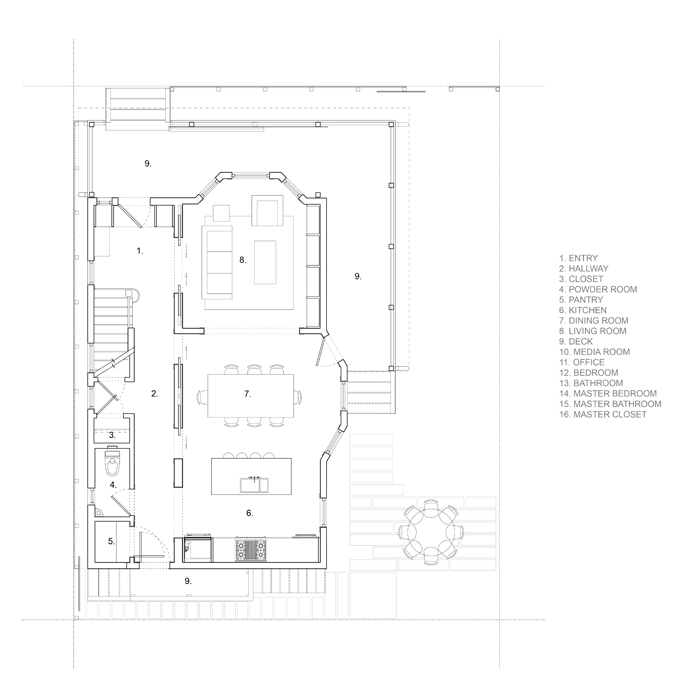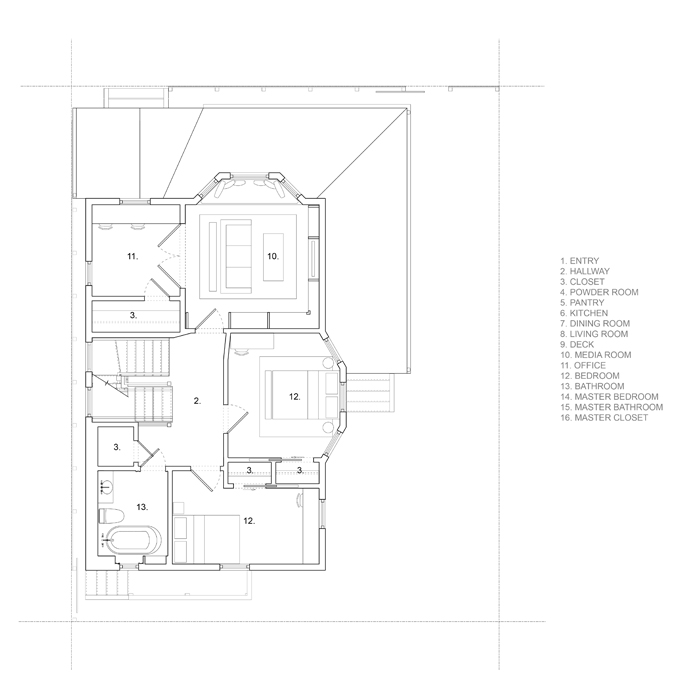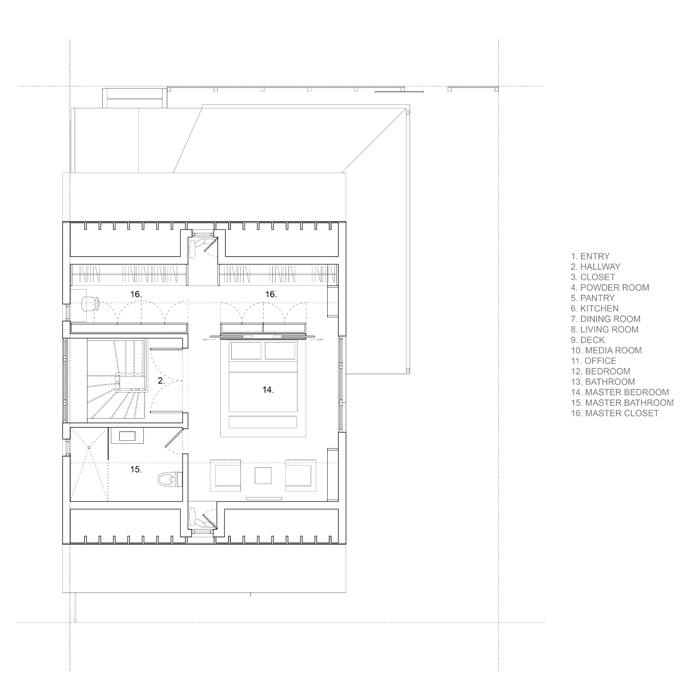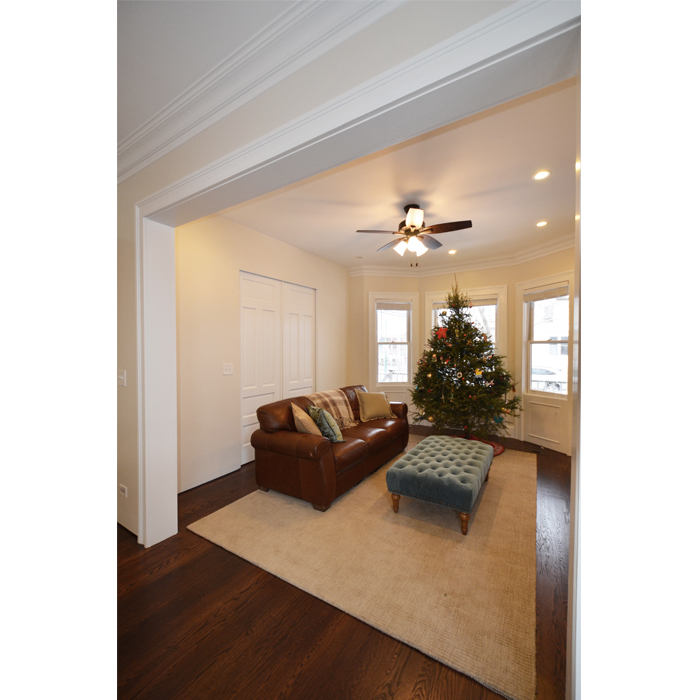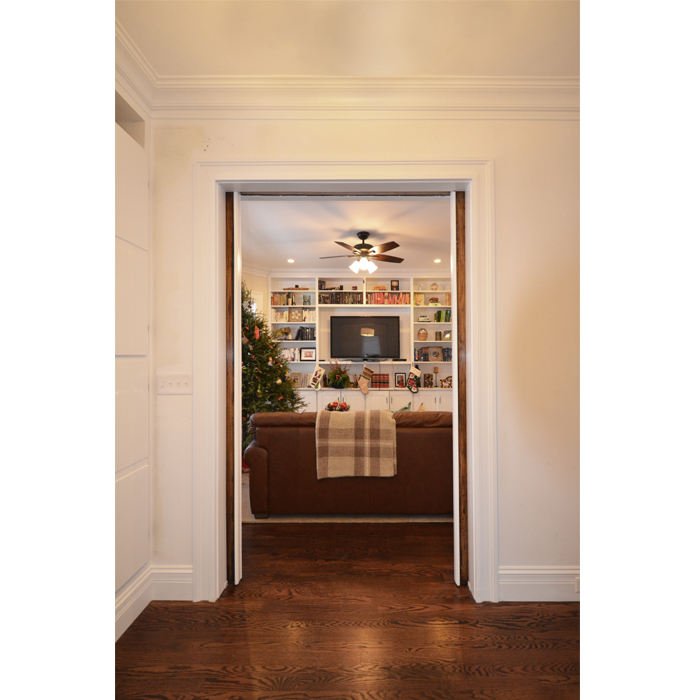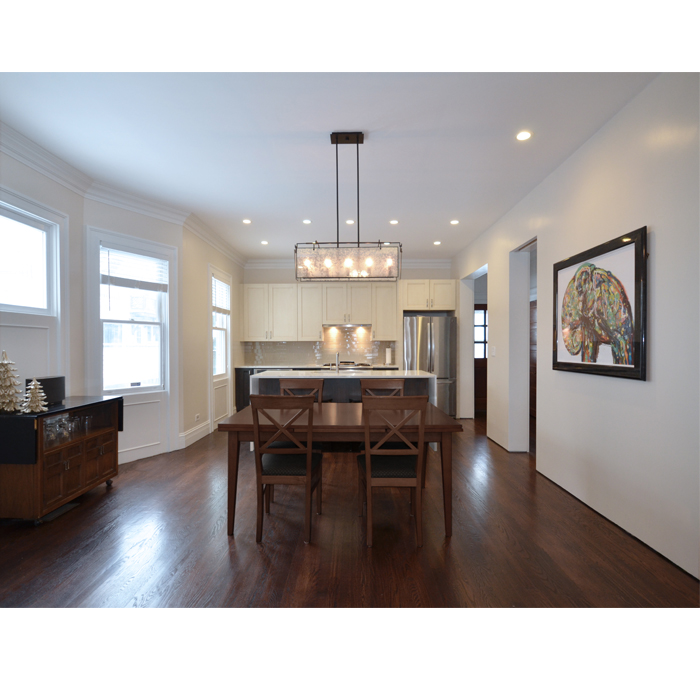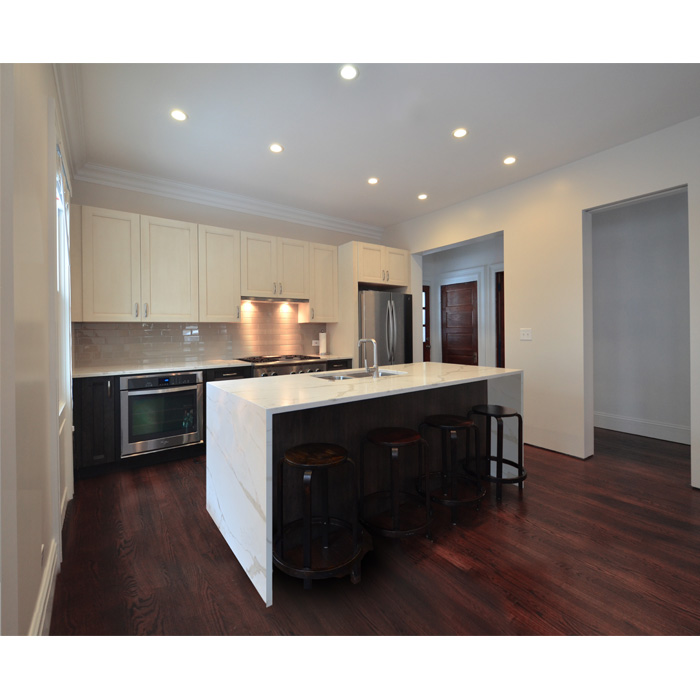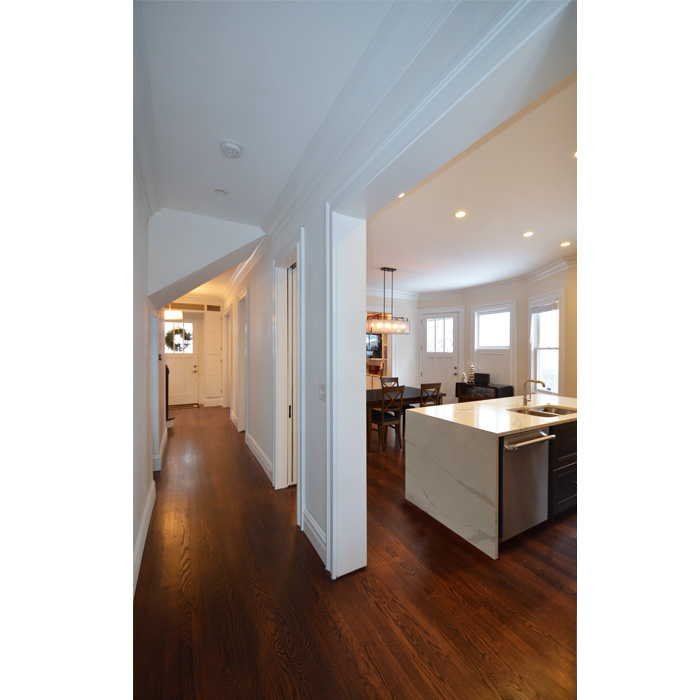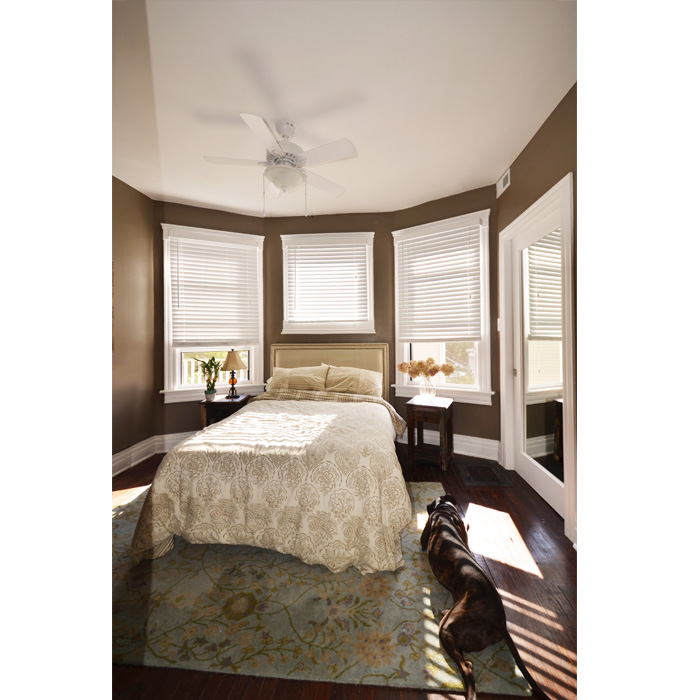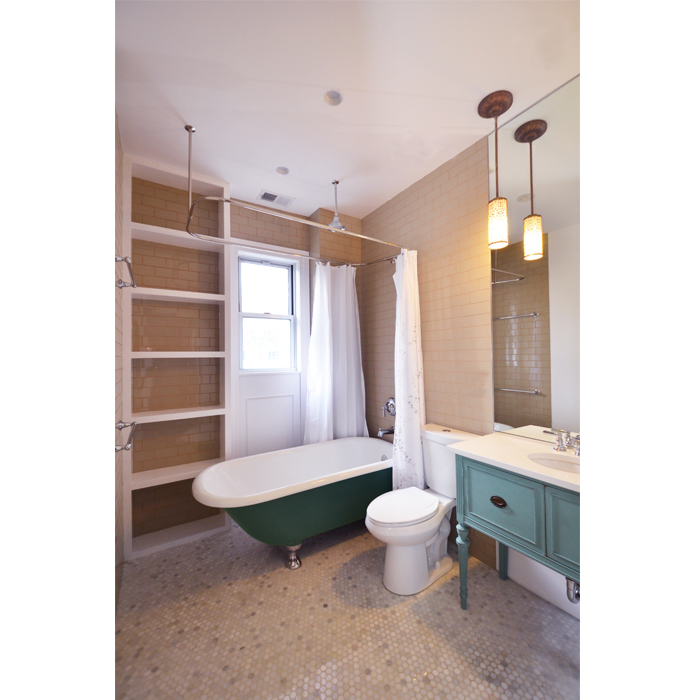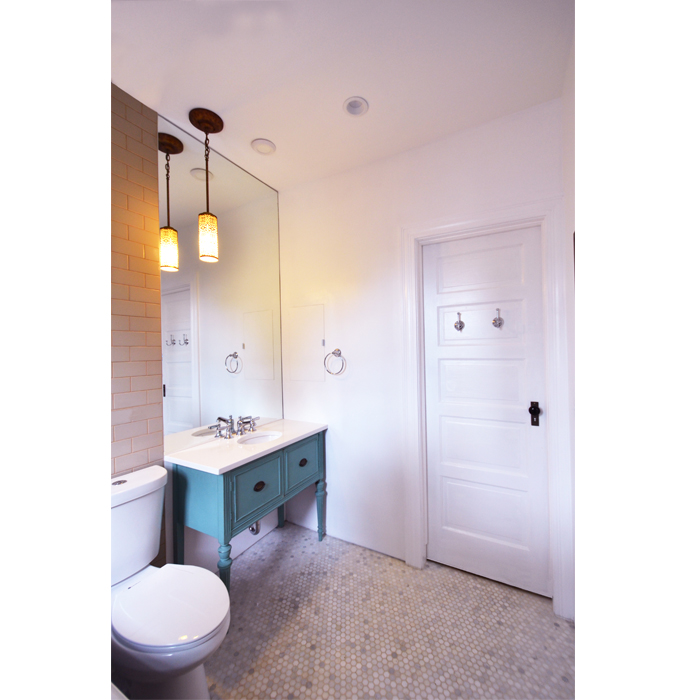 ravenswood
This project presented a series of challenges both from a design standpoint and from a structural one. The existing house had a two story deck that was structurally unsound as well as a renovation in the 1990's which had stripped the house of much of it's character and glory. Our goal was to renovate the kitchen, bathrooms, and re-structure the floor plan for better design flow and functionality.

The deck design was informed by the existing footprint of the original deck space. In order to utilize this footprint we reduced the scale of the deck allowing for a more traditional opening above the main door and for it to expose the upper stories of the house that were once obscured/overwhelmed by the deck structure. In order to balance the owners' tastes (one modern, and one traditional) we played off of the traditional form of deck with the use of modern materials and lines to enhance the width of the house rather than the height, thus combining the two tastes.

The interior of the home remained somewhat intact on the 2nd floor, but was badly renovated on the first floor in the early 90's. Many of the original walls and moldings had been torn out thus effecting the flow and functionality of the space. Our main design goal was to replace the walls that were removed thus creating the proper division of service space from living and in turn opening the dining and kitchen so that they would have a functional relationship for the clients lifestyle. The wall became a symbol of the two different tastes of the clients, one side reflecting the traditional sensibilities already existing in portions of the house, while the other side was treated with modern lines, and lack of decoration, becoming a wall in which family art and photos could easily be displayed in a gallery like setting.

In addition to the items listed above we were able to go through the house and restore door and window openings. This helped give a sense of unification of style visually through the rest of the spaces. Additionally we helped the owner with a layout and future planing for the master bedroom to be relocated to the 3rd floor, and the renovation of a master bathroom.

In addition to design services we provided Project Management services for the owners to replace the water heater, roof, insulation, and H.V.A.C. systems.