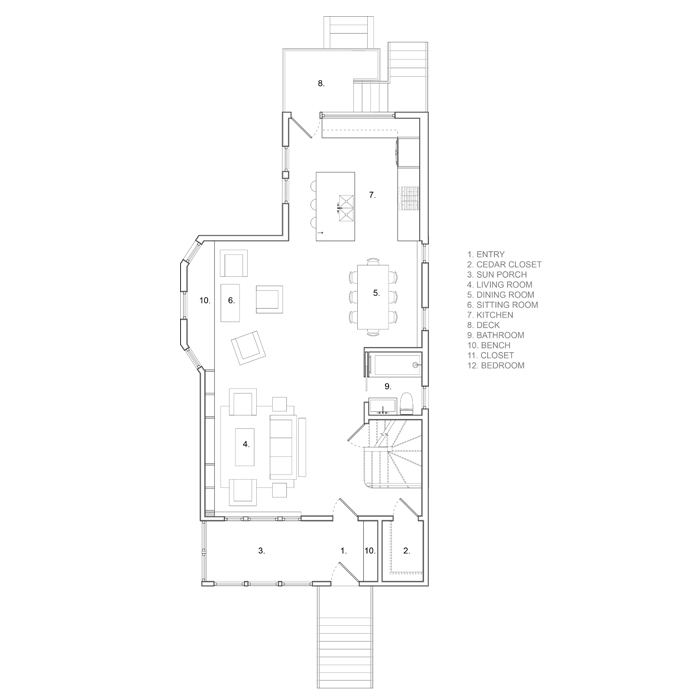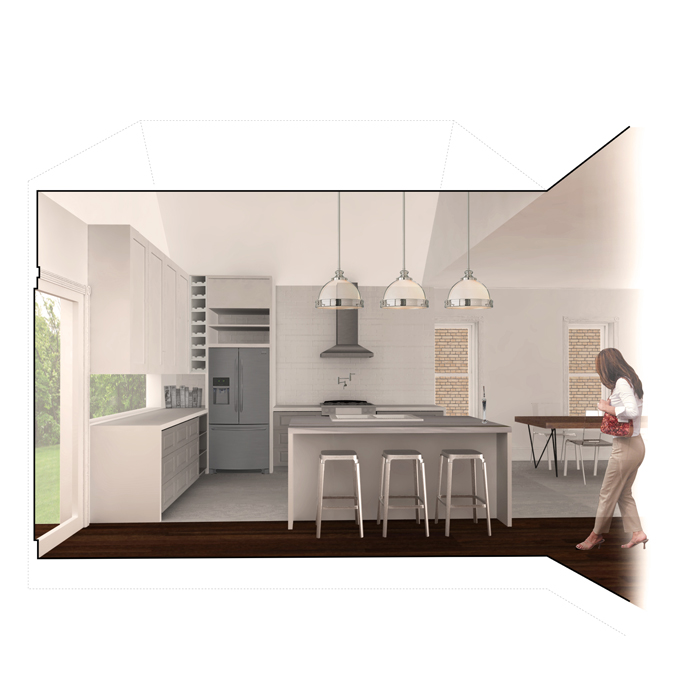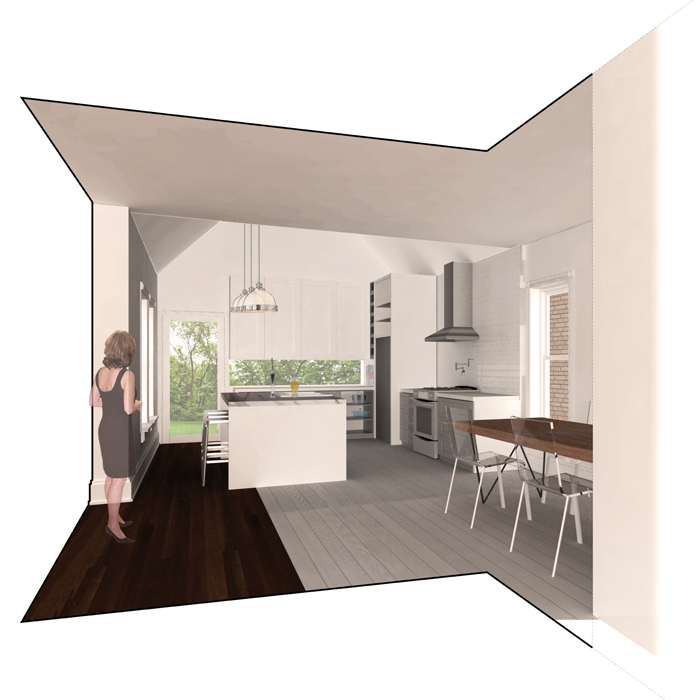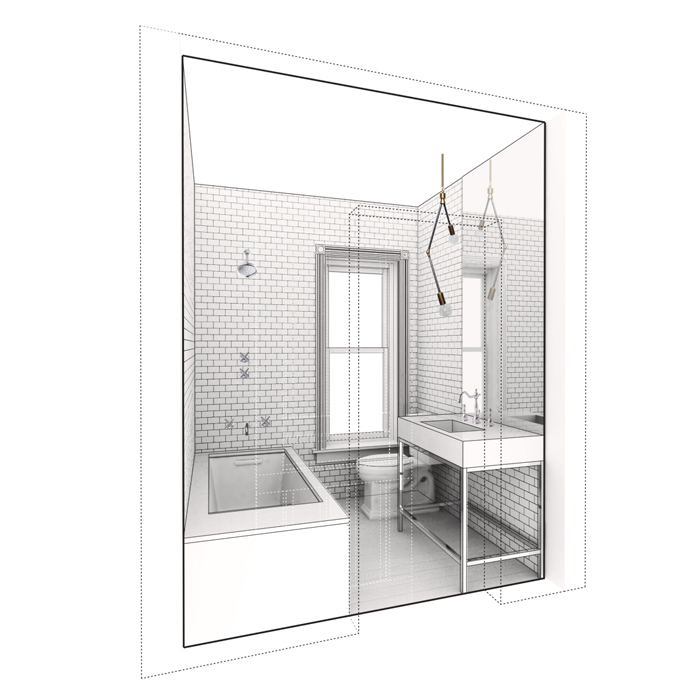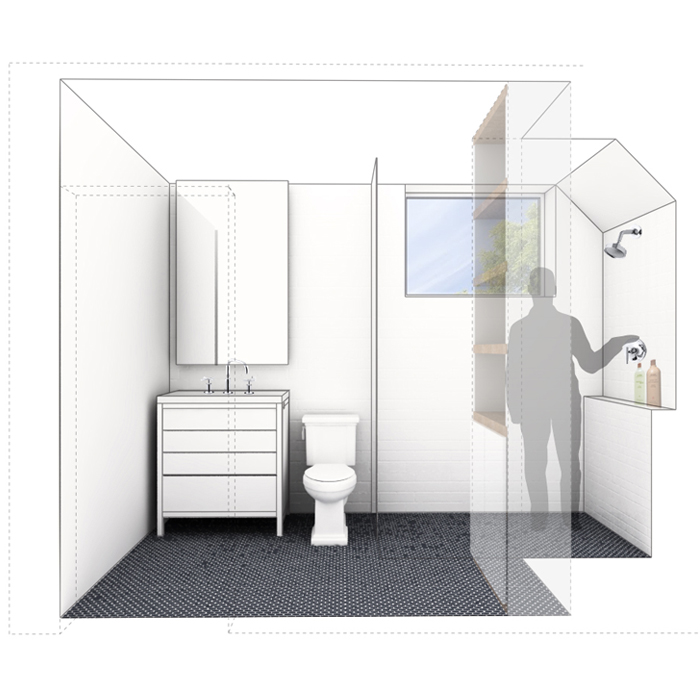 irving park
When approached by the client to help them design their home we were excited to be able to do the renovation as a design build project. The project as a result is highly focused on the design and overall concept as a driving force for the renovation.

This home has survived several generations of renovations that had stripped it of its character and original charm. Our goal was to find a way to unify the existing home's multiple exterior volumes with the interior. Through the re-programming of the first floor we were able to distinguish two different zones within the open concept. One zone contains circulation and culinary program while the other zone relates to relaxation and socialization. The clients being active hosts needed an open space where their friends could socialize while preserving the functionality of a kitchen and dining space.

The use of white on the floors and walls helps brighten the zone where the light is lacking the most, while visually delineating the two zones. This design move is carried to the exterior, relating to the way in which the exterior volumes begin to have a correlation to the interior.