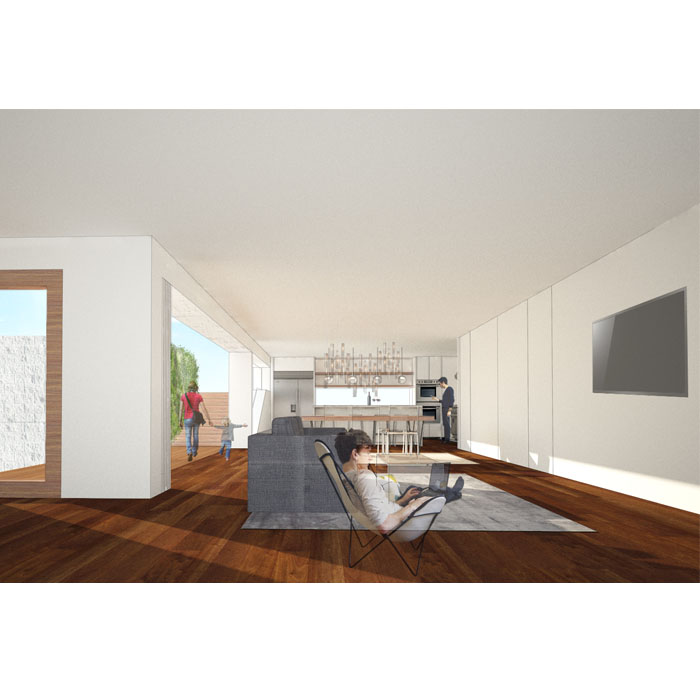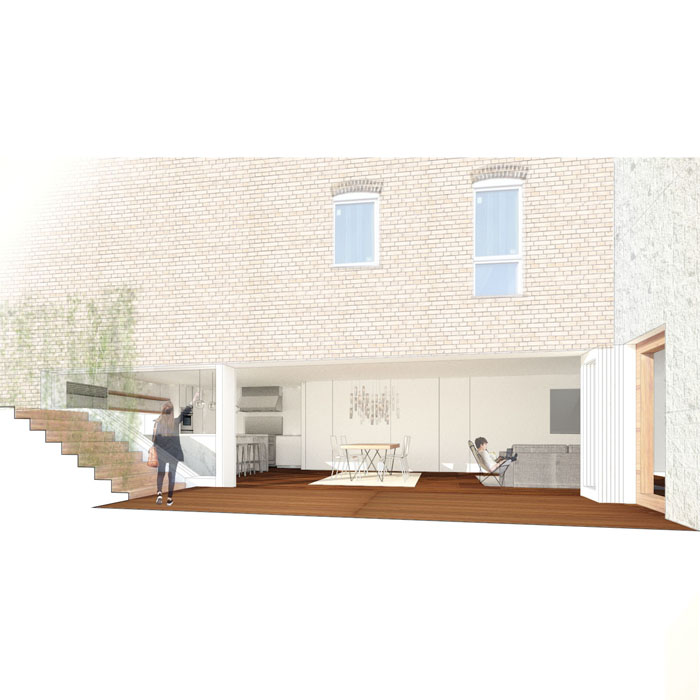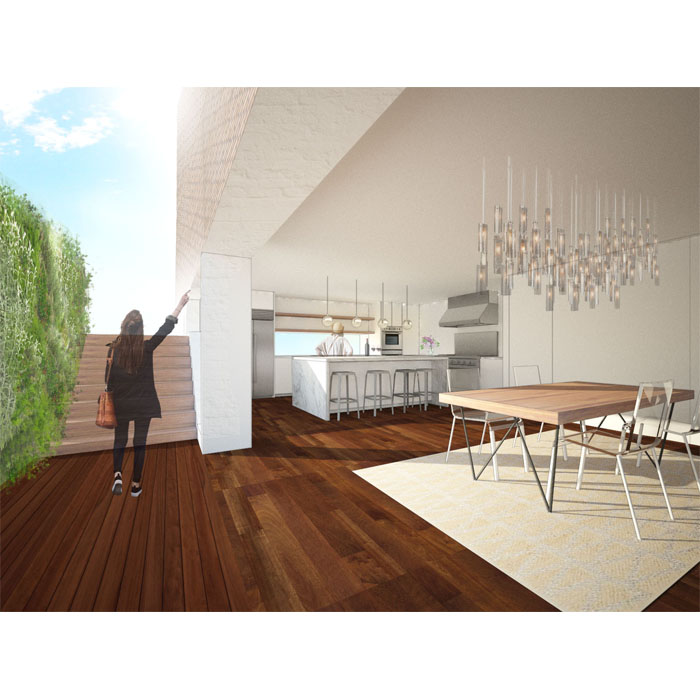 west town
We were approached by the owners of a West Town neighborhood townhouse to design multiple options to improve the flow and light of their home. The owner's main objective was a complete reconfiguration of the ground level and first floor, which operated as the family social space.

With the concept of open social space established we approached the design working sided to side within the floor plan to connect these existing space with the site's unique side yard, the second of two lots that were purchased by the owner. This allowed for more light, and private views to be established for the owners, creating a private safe space for their growing family.

Additionally we incorporated a vertical vegetable garden as well as a series of terraced decks to maximize the outdoor hangout space. Opening up the first floor allowed us to incorporate a new kitchen, powder room, dining room, and media room, all of which contributed to better flow and family space.